Seed Savers Exchange grows, sells, and promotes the use of open pollinated seeds.
Timmerman's Talents LLC donated 8 Sharp 230 watt panels and 8 Enphase inverters.
The system should produce 2400 kWh hours per year and offset 4800 pounds of carbon dioxide per year.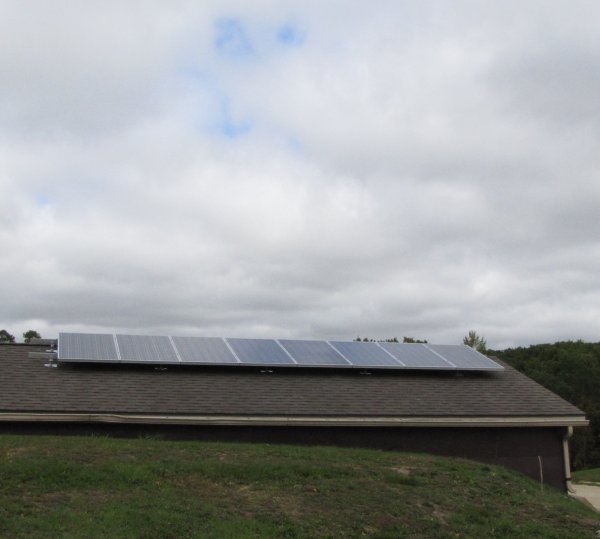 Seed Savers Exchange is a non-profit organization dedicated to saving and sharing heirloom seeds. Since 1975, their members have been passing on our garden heritage by collecting and distributing thousands of samples of rare garden seeds to other gardeners.