We donated this 2.7 KW PV system with monitoring to Lancaster High School in Lancaster, Wisconsin.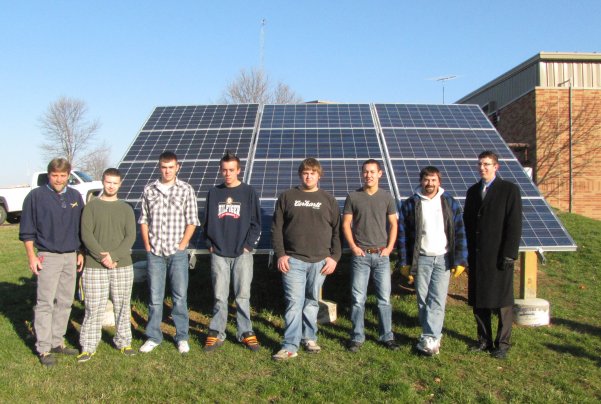 Pictured from Left: Mr. Schmidt, Lancaster HS building construction class students, Todd Timmerman, and Representative Travis Tranel.
Click Here to view the online monitoring system.
Statistics show production at the individual panel, overall production, and historical data.