Timmerman's Talents LLC is a full service installer of wind, solar electric, and solar hot water heating systems serving Wisconsin, Illinois, Minnesota, and Iowa.
Solar Electricity – Photovoltaic – PV
Timmerman's Talents LLC can design and install your solar electric system. If you need an off the grid battery based system or a complete grid-tied system with all the bells and whistles, we have the expertise to install and help you maintain your system for years to come. See the Links page for some of the brands we work with regularly.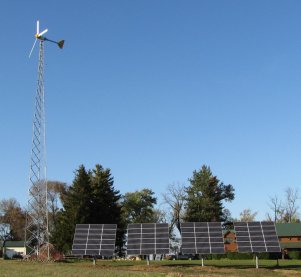 Wind Electricity
Wind turbines can provide electricity for your home, business, or off-grid location. We can install your tower and turbine as well as provide maintenance on existing systems. A site assessment is your first step. Wind systems are often paired with photovoltaic systems for consistent production on a year round basis.
Solar Hot Water Heating Systems
Solar hot water systems can be used to provide hot water and space heating in existing homes or new construction. These systems often have the fastest financial payback. As the regional distributor for Solar Patriot(TM) evacuated tube solar thermal collectors, we have installed over 70 systems and would be happy to help make your solar project a reality.
Site Assessment
Is solar electric or wind power an option for you? We provide wind and solar electric site assessments by a certified site assessor. After an initial telephone consultation, we will visit your site and determine your solar window and/or wind resource. We will provide a comprehensive report as well as any necessary paperwork for Focus on Energy or the utility in your area. Contact us to find out about your specific project.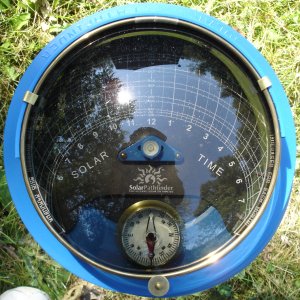 Rebates and Tax Incentives
Focus on Energy administers Cash Back Rewards and programs for many of the utilities in our area.
Federal tax credits of up to 30% make this a great time to invest in renewable energy and businesses may be able to opt out of the tax credit and take a 30% grant along with the Focus incentives.
The Database of State Incentives for Renewables & Efficiency (DSIRE) provides a list of rules, regulations, and financial incentives and Federal tax credits and incentives for individuals and businesses.
Feel free to contact us to guide you through the process.Version:1.0
We are now offering Maple Syrup, Honey, and Eggs for sale.
Contact us today to place your order.
Maple Syrup: Quart: $15, Half Gallon: $29, Gallon: $45
Honey: 12 oz. Bear 5$, Pint $8, 1.5 lb. Bottle $9, Quart: $15, Five Gallon Pail: $200
Free Range, No Chemicals Added, Farm Fresh Eggs: $2.50 per dozen